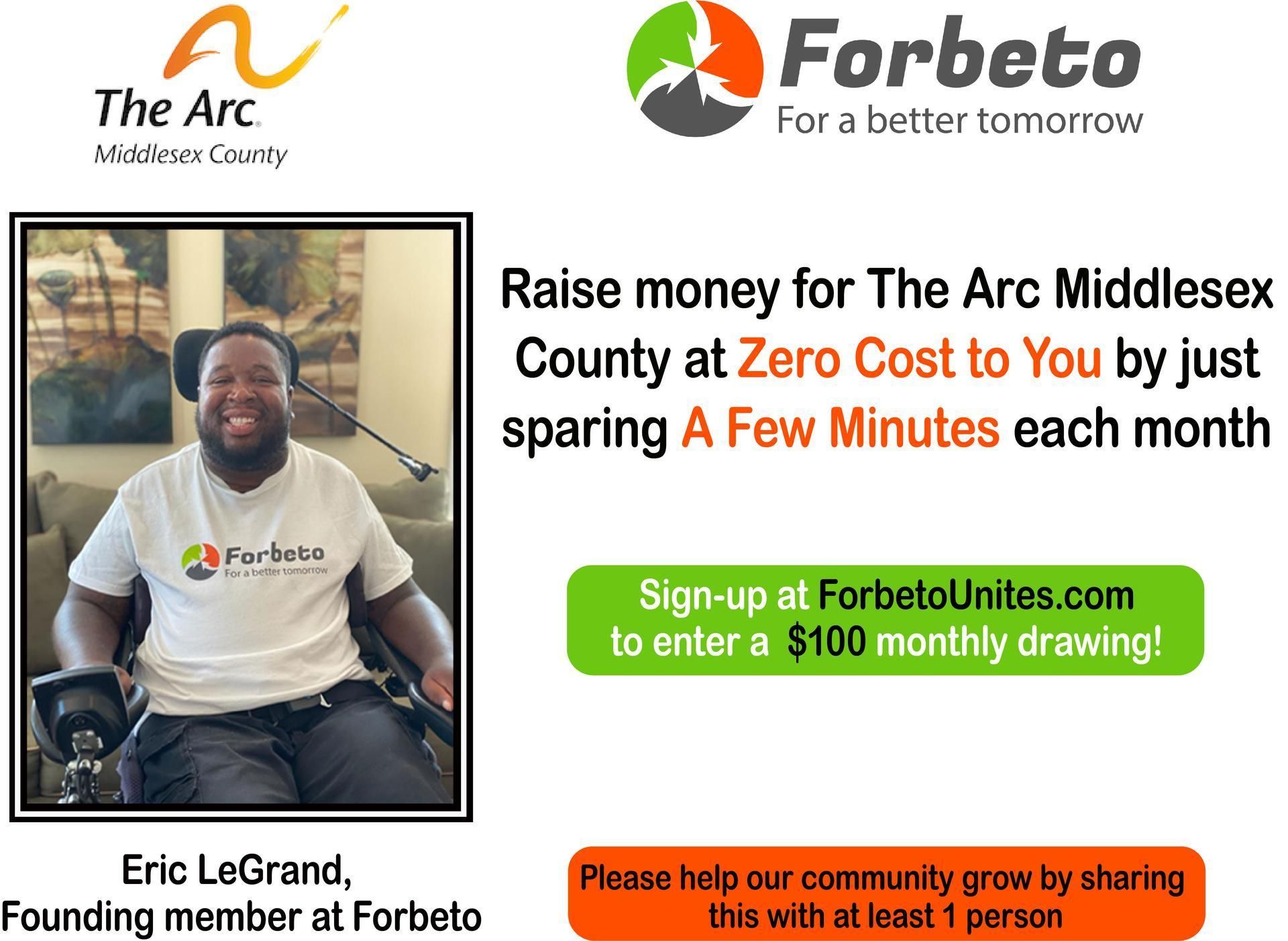 Here is how simply you can show your support: 
1.      Sign-up at ForbetoUnites.com to join the Forbeto community.
2.      Get notified to listen to 3-5 minutes of local offers a few times a month, and receive donation money in return.  
3.      Choose The Arc Middlesex County as the charity you want Forbeto to donate to.
4.      As a way to thank you for your selfless act, you are automatically entered into a $100 monthly drawing. 
That's it! All it takes is a few minutes of your time.                             
If you find this initiative interesting and helpful to the community, please share or forward this message to your friends and family as every supporter helps the cause we serve.